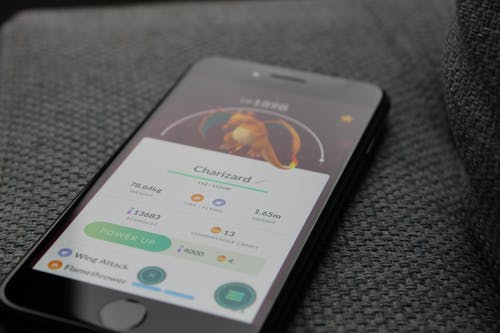 Hey, Pokémon Trainer! If you're reading this post, you must be in the market for a new smartphone. You might be looking not just for any phone–but one that will meet all your needs, especially for playing Pokémon Go! As it's been a while since Niantic Inc. released this augmented-reality game, it makes an excellent choice to upgrade your gaming device.
So, what should you be looking for in a new smartphone? Today, we'll be going over specs, features, and things you must consider in a phone to enjoy the best Pokémon Go experience. Staying up-to-date with these features should help you achieve your Pokemon Go Tier List and be the best Pokémon Trainer out there. Now let's get started!
1. The Display- Playing Pokémon Go
If you're now on a device you've been using for the past couple of years–chances are, you would need to consider bigger screen size. When Pokémon Go took over the world in 2016, the decent screen sizes ranged from 4.7 to 5.5 inches. Nowadays, mobile phones, especially those meant for gaming, boast massive screen real estate perfect for augmented reality. They range somewhere between 5.8 to whopping 7.6 inches. 
While it all comes down to preference, a 6.1-inch phone by today's standards will never disappoint because of its decent size and portability. Take note that the ideal screen type is AMOLED or similar displays, like in iPhone flagships. Another thing to consider when choosing a display is the refresh rate, which you can measure in Hertz. While many phones come with 60Hz, more and more are starting to sport displays with 90-144Hz refresh rates or greater. You would want to go for a display with a refresh rate of 120Hz or more to savor those buttery smooth graphics when catching Pokémons!
2.Battery Life
Comparing two devices may seem more straightforward based on their milliamp-hour (mAh) capacity; say, a 5000mAh phone is better than a 4000mAh one. However, many things are at play that affects your phone's overall battery life, which includes processing power RAM, among others. That's why in this post, we are encouraging you to compare devices based on "hours of continuous use" during gameplay and not just the battery capacity you would read on paper.
Then what is the ideal number of hours that your battery should give you? Average phones can offer 7-10 hours of gameplay, though you must consider that Pokémon Go will demand more power when using cellular data. That's why you should choose a phone that offers up to 10 hours of continuous use, given that after your Pokémon Go adventures, you will use your phone for other things such as social media, texting, and more. If you have the extra budget and happen to be a fan of iOS, getting a Pro Max iPhone will let you enjoy up to 12 hours of continuous use.
3.Processor and RAM- Playing Pokémon Go
GPU and CPU
Your device's processor includes two things that work together, called the CPU (central processing unit) and the GPU (graphics processing unit). While the CPU is responsible for performing all kinds of computing tasks, the GPU does its job by rendering the graphics you need for gameplay and apps that demand heavy graphics.
RAM
A sidekick of your phone's processor is the RAM (random access memory), or the component responsible for giving you a fast and smooth experience when using or switching between apps. It also lets your phone run other apps in the background when necessary.
You are sure to enjoy Pokémon Go with 3 to 4GBs of RAM. If you'd like your phone to be ready for more Pokémon Go features in the future, it wouldn't hurt to settle for 6, 8, or even 12GBs of RAM to enjoy lag-free and fast gaming. Let no hiccup or slugginess ruin the moment of catching your next Pokémon!
GeekBench 5 Test Scores and the Best Processors
GeekBench 5 is a test that you can use to determine the processing power of a mobile device. Even if you don't have the device, you can check GeekBench scores on the Internet to compare different mobile devices.
As of this post, some of the best devices have the Snapdragon 888, a processor boasting an excellent CPU and GPU, and holds a GeekBench 5 score of 1140/3745. If you want the extra power, Apple Bionic Chips 15 and 14 come first and second, garnering GeekBench 5 scores 1722/4685 and 1613/3909.
4.Camera
Since Pokémon Go is an augmented-reality game, one of the essential features you will use is the camera. It may not be a big deal for some players, but seriously. Would you like to discover a Squirtle Nest with a crappy camera? We didn't think so.
Many gaming phones nowadays snap with 64-megapixel cameras that will help you take sharp photos as you catch Pokémons. Though don't let some numbers fool you! iPhone camera systems may only have 12-megapixel cameras, but their high-quality photos always prove to be the best.
5.Cellular Data Support 
Last but not least, let's talk about cellular data. Perhaps there will be occasions when you use WiFi or a hotspot from your iPad or secondary phone to connect to the Internet. However, there will be times when you would find yourself only with your primary phone for playing Pokémon Go. That said, your phone must have reliable Internet connectivity.
While 4G speeds are decent, 5G networks provide download speeds up to 2.7 times faster. Whether it's 5G LTE or a faster cellular data technology, you can check with your service provider if your current mobile plan can let your phone enjoy the fastest data speeds. With speedy Internet on the go, nothing will stop you from making your most memorable catch!
Takeaway
Pokémon Go, in its way, changed the way we enjoy Pokémon mobile games. Interacting with Pokémons and the world around you is perhaps one of the fun parts of playing augmented-reality games. That is why it's crucial to have a phone that will meet all your gaming needs! 
We hope this guide will help you choose your next phone to enjoy the best Pokémon Go experience. Also, be sure to check out CellularNews.com for more guides, reviews, and news on tech!