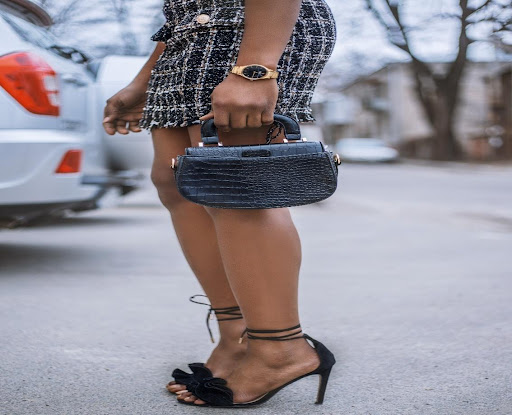 Whoever said a perfect outfit consists only of clothes and shoes? It isn't complete until you choose a matching handbag to go with it. Handbags are essential to every woman's possessions. It is hard to go out without a suitable bag on your person that helps you keep your belongings close to you. A good choice of handbags also helps describe your personality.
A handbag for a woman is like her best friend – she cannot survive without it. So, it is essential for her to carry a bag wherever she goes in order to have her belongings with her and to keep them safe.  However, now comes the question of which handbag should you choose? There are different types of dry bag buying guide available for different occasions but it is difficult to choose the one that suits your personality and your outfit too at the same time.
You should be aware of a few things while choosing which handbag to carry. 
What's the occasion? 
If you are going to attend a wedding party, a casual tote bag would be inappropriate for an occasion like that. Similarly, avoid carrying a purse or a clutch while traveling on long journeys. Consider where you are going and the amount of stuff you will need to carry with you. This will be really helpful for you in deciding which bag to carry. 
What are the things you will carry?
Like deciding about the occasion, think about what and how much I need to carry with me? For example, if you are going out with friends for lunch, you will need a cosmetic or two for quick touch-ups and your mobile phone. A small cross-body or a clutch will do just fine for an occasion like that. However, if you are going for a picnic, then you will need to carry your sunscreens, umbrella, and a few edible items. For such instances, a backpack or a tote bag will be most convenient. 
This is how you can manage on which bag to carry with you at occasions.
Match it with your clothes:
This one is important. When you're choosing your accessories, you try to choose the ones that will go nicely with what you are wearing. The same goes with the handbags. Consider the color of the bag, the texture, and its size according to your attire. And, you don't only choose which bag goes wth your outfit but also the one that perfectly expresses your personality.
Now that we have talked about choosing the perfect handbag, let us now see what types of bags you can choose from according to their shape, size, space, usefulness, and formal/informal ratio.
Types of bags that you can categorize differently:
Tote bag: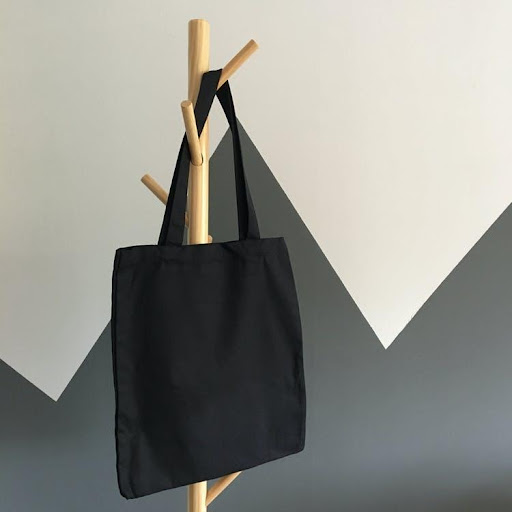 These are very spacious and classy bags. Their big and broad strap makes them easy to carry, and they go very well with casual dresses. Tote bags are the way to go if you are going out for casual hangouts. You can also carry this type of bag with you when goig on an outing or a pinic. They also come in handy when you go shopping because of their size. They have room for all your necessary belongings. Moreover, these bags are extremely fashionable and are definitely trending nowadays. You can easily find fashionable handbag online or by searching through malls.
Satchel:
These bags are more suited for everyday use. They are just perfect in size, not too big or too small. Satchel or cross-body bags are the perfect choices to carry around. It has enough space to contain your wallet, mobile, planners, pens, and any other necessary item there is to be taken. It also adds style to your casual look. A cross-body bag is also very convenient and comfortable to bring with you as it stays close to you so you wouldn't have to worry about losing your things. 
Backpack: 
A backpack is the most easy-to-carry type of bag. It has two straps that rest on both your shoulders which distributes the bag's weight, so it takes the pressure off your neck. It's comfortable to carry around, especially on long trips. It can carry multiple items such as food, water bottles, a laptop, and your make-up and books. A backpack will go perfectly with your casual as well as formal dresses. You can also choose between leather bags if your business is official or casual-looking ones if you are choosing them just for a day out. The bagpack can be mostly carried out at a pucnic or an outing!
Hobo:
A hobo bag is a slouchy-looking handbag or purse. Its long and thick strap rests comfortably on your arm or shoulder. A classy hobo bag is a perfect choice to take out on weekends. You can keep almost everything you need in this bag, be it your wallet, phone, or just some makeup. A hobo bag goes perfectly if you're going to the movies or going to a friend's/relative's house. 
Clutch:
A clutch is the smallest of handbags that are easy and light to carry. They can fit easily in your hand, and you can carry them at parties, weddings, or fancy dinner parties. They can carry just the essential mobile phone and a lipstick or two, just what you need while going to a party. Clutches come in various shapes, sizes, and colors to choose from. A clutch also goes perfectly with a glamorous dress. You can style your clutches with your dresses even on the weddings and it will just enhance your overall look.
Shoulder bags:
These are the most popular and commonly used bags. They come with two straps to easily carry them on your shoulders. They have multiple variations that you can choose from, making them very convenient for different occasions. In addition, these bags are very roomy, can hold many of your essential items, and can be taken everywhere. You can check out some trendy shoulder bags. You can carry these types of bags tp your colleges and universities and even on a casual hangout with your friends. 
Bucket bags:
Bucket bags contain a very classic and unique look. They come with a long strap which makes them very easy to carry. They are wide at the bottom and are closed using a drawstring, giving off a very stylish look. You can wear the bucket bag as a backpack or carry it as a cross-body bag. It also has a lot of space to carry your belongings as it is literally shaped like a bucket and has enough room to carry your things. These bags will go perfectly with a casual look and add more style. 
Conclusion:
In this blog we have discussed the 7 types of handbags that will simply add elegance to your personality and will help to uplift it.  You can carry different bags at different occasions based on the type of occasion and it will surely help bring more convenience to your life. Choosing the correct bag for a specific event will help keep things organized, and carrying it will display a better fashion statement. 
Find out more about picking and choosing a perfect handbag for yourself!