There are as many different kinds of bikini tops available for purchase as people wear them. With so many options, it's easy to get overwhelmed trying to figure out which one is best for you. 
The key is to look for a top that flatters your body type best and offers support in the right places. When choosing a new bikini top, here are some things to consider:
1. Your Style
When it comes to selecting a bikini top, your style is the first thing you'll want to consider. You might choose a specific bikini top because it matches the bottom you already own or because you think it will look good with the base you want to buy. But if it's not a style that suits you, you probably won't like it in the end. 
There are a variety of style options to choose from, and each one has its benefits. Here are some common types available in bikini shops like Bydee Bikini Tops and similar online stores.
These provide more coverage than other types. They're also great for women with big breasts because they don't expose as much skin on your back.
This is one of the most basic styles and works best on women with small breasts or flat chests. It's also a good option if you want something that doesn't include straps across your back because this type of bikini top doesn't have any straps!
This style is another one that's great for women with small breasts or flat chests but also can be worn by anyone who wants to show off their cleavage unexpectedly.
2. Your Size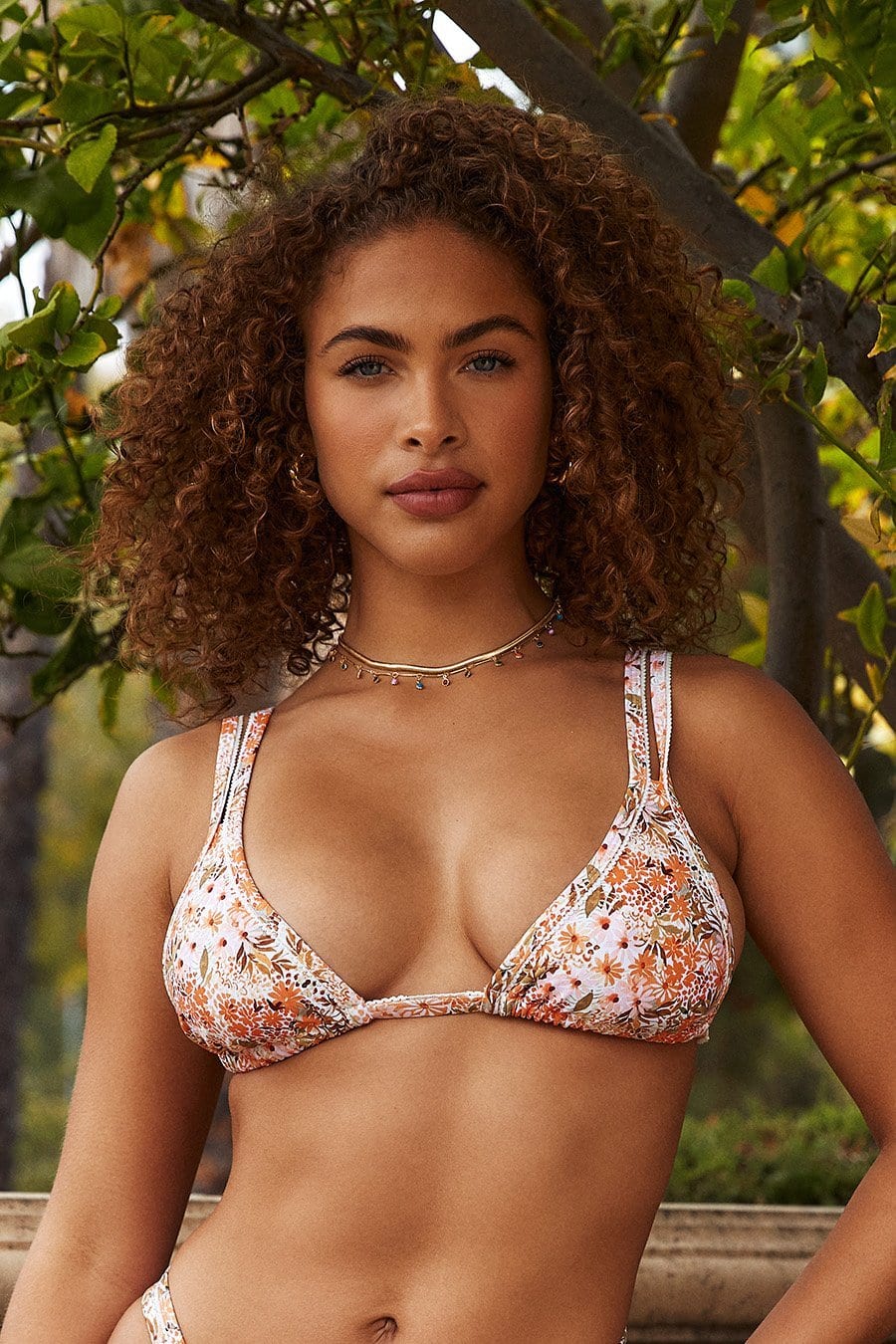 Choosing the correct size for your bikini top is more than just picking a number. You want to find a style that you feel comfortable and relaxed in, so you need to make sure it fits you correctly. If you're not wearing the right bikini top, it can cause you to feel self-conscious or even result in an embarrassing wardrobe malfunction. 
When searching for the perfect fit, there are two main things to consider: band size and cup size.
A bikini's band should lie about an inch below your breast, wrapping around your ribcage. The band should be secure enough to keep your breasts lifted but not uncomfortably tight— it's probably too big if you can fit more than two fingers under it. The straps should also rest comfortably against your shoulders and back. If they're digging into your skin or falling off when you raise your arms, they're too loose or tight.
The cups of a bikini top are designed to cover each breast individually and hold them in place securely. In addition to ensuring that each breast is fully covered, the cups should also stay put no matter how much movement is involved.
3. Top Support
A proper bikini top is supposed to be supportive, not constricting. It should provide sufficient coverage for your breasts and lower back but still allow the breasts to move so they aren't suffocated. It should also provide enough support for the rest of your body without being too tight or restrictive. For instance, you may have a large frame, so you won't want your bikini top to squeeze you too tightly or be too big in the armpits or around your chest.
Opt for tops explicitly designed with larger frames in mind that can make you look slim without discomfort. You'll want to consider the type of fabric as well—look for polyester or lycra blends and avoid cotton. They tend to be more supportive because they're stretchy and breathable, and they don't wrinkle as easily as polyester does when it's made into a shirt.
4. Color
When you're choosing a bikini top to buy, consider the color. Avoid colors that make you look ghostly if you have pale skin. For example, if you've got fair skin, don't pick a light-yellow bikini. Instead, try a darker color like burgundy or navy blue. If you have dark skin and would like to choose a bold color for your top, make sure it complements your skin tone.
For example, if you have olive skin and are in love with a hot pink bikini top, go for it! Remember that people with lighter complexions can pull off brighter colors better than people with darker complexions. You should also avoid wearing neon colors because they'll make your tanned skin look ashy.
Takeaway
If you're looking for the perfect swimsuit, it starts with the top. Bikini tops can be stylish and comfortable if you pick the right one. 
When choosing a bikini top, consider your body type and what features you want to emphasize. With the right bikini top for your shape, you'll look fantastic on the beach or pool.