Outline:
Introduction

The Magic of T Part Wigs

The Luvme Hair Difference

Why Choose a T Part Wig?

Choosing Your T Part Wig

Caring for Your T Part Wig

Styling Your T Part Wig

Conclusion
Introduction
Welcome to Luvme Hair, a sanctuary where quality intersects with style, and where every individual can find a hairpiece that resonates with their unique personality. Today, we delve into one of our standout collections – our T part wigs. These wigs offer a unique blend of affordability, natural look, and ease of installation and styling. This comprehensive guide will navigate the world of T part wigs, exploring their unique features, the variety offered by Luvme Hair, and the benefits of choosing T part wigs.
The Magic of T Part Wigs
The world of wigs is vast and varied, with countless styles, lengths, and types to choose from. Among these, T part wigs stand out for their unique design and the natural look they offer. Named for the T-shaped parting area, T part wigs feature lace along the front and a parting space that forms a "T" shape. This design allows for a more natural-looking part and hairline, making T part wigs a popular choice among wig wearers.
The Luvme Hair Difference
At Luvme Hair, we believe in providing our customers with the highest quality products. Our T part wigs are no exception. Each wig in our collection is crafted from 100% human hair, ensuring uncompromising quality and a natural look. 
Why Choose a T Part Wig?
T part wigs come with a host of benefits that make them a great choice for both beginners and experienced wig wearers. Here are some of the key advantages:
Affordability: T part wigs are typically more affordable than other types of lace wigs, making them a great choice for those on a budget.

Natural Look: The T-shaped parting area gives a very realistic appearance, allowing for a natural-looking part and hairline.

Ease of Installation and Styling: T part wigs are easy to install and style, making them a great choice for beginners.

Variety: T part wigs are available in a variety of colors and styles, allowing you to choose the one that best suits your style and personality.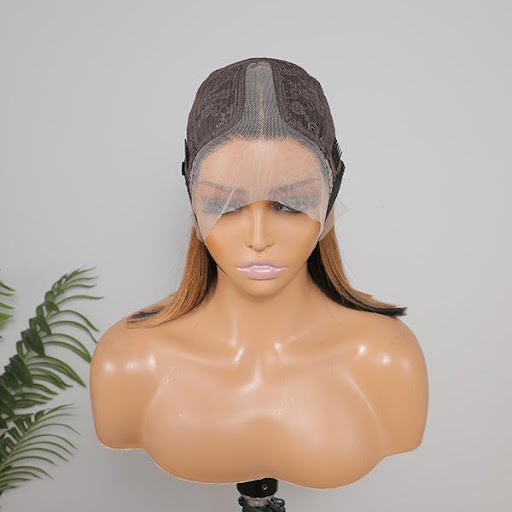 Choosing Your T Part Wig
Choosing the right T part wig can seem daunting, but it doesn't have to be. Here are some tips to help you make the right choice:
Consider Your Face Shape: Different wig styles suit different face shapes. For example, if you have a round face, you might want to choose a T part wig with a bit of volume on top to elongate your face.

Think About Your Lifestyle: If you lead a busy lifestyle, you might want to choose a T part wig that is easy to maintain and style.

Choose the Right Color: While it can be fun to experiment with different hair colors, it's usually best to stick to a color that is close to your natural hair color for the most natural look.
Caring for Your T Part Wig
Proper care and maintenance can extend the life of your T part wig and keep it looking its best. Here are some tips:
Washing: Wash your wig regularly but not too often. Overwashing can strip the hair of its natural oils, making it dry and brittle. Use a mild, sulfate-free shampoo and conditioner for washing.

Drying: Avoid using high heat to dry your wig. Instead, blot it gently with a towel and let it air dry. If you must use a hairdryer, use it on a low heat setting.

Styling: Use heat styling tools sparingly on your wig. Excessive heat can damage the hair fibers and shorten the lifespan of your wig. If you need to use a curling iron or a straightener, use a heat protectant spray first.

Storage: Store your wig on a wig stand when not in use. This helps maintain the shape of the wig and prevents it from getting tangled or damaged.
Styling Your T Part Wig
One of the best things about a T part wig is its versatility. Whether you're attending a formal event or going for a casual outing, you can style your wig to suit the occasion. Here are some styling ideas:
For a Casual Look: Let the T part wig do the talking. Wear your wig as it is, allowing the T part to frame your face naturally. This look is perfect for a day out shopping or a casual lunch date.

For a Formal Look: Add some volume to your T part wig using a volumizing spray or mousse. This can add a touch of elegance to your look, making it perfect for a formal event or a fancy dinner.

For a Bold Look: Experiment with different hair accessories. A headband, a scarf, or some hair clips can instantly elevate your look and make a bold statement.
Conclusion
T part wigs are a stylish and versatile choice for anyone looking to enhance their look. At Luvme Hair, we offer a variety of T part wigs, each designed to help you express your unique style. Explore our collection today and discover the magic of T part wigs. Remember, your hair is a reflection of your personality, so don't be afraid to experiment and express yourself through your hairstyle.