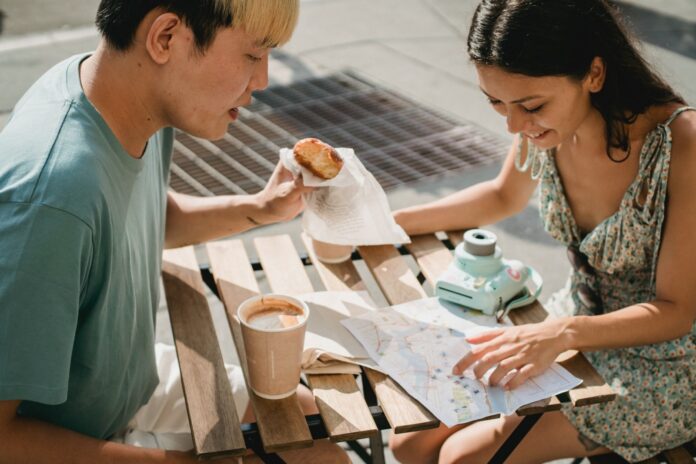 Everyone knows that the best part of a party is always the after-party and weddings are no different! After months of wedding planning, stress and exhaustion, you finally get some time to relax and have fun with your partner on a honeymoon by reading these tips to plan your dream honeymoon. In this blog, you will know about how to plan your dream honeymoon.
For many newlyweds, a honeymoon isn't just a way to kick off a new chapter of their lives together. It's also the perfect excuse to embark on the romantic trip of a lifetime that you've always wanted!
Your honeymoon is probably going to be one of the most important trips you will ever make. That's why it's vital to plan ahead. 
Planning the honeymoon getaway of your dreams can be overwhelming, especially when planning your romantic getaway coincides with planning your wedding day. 
But don't worry, we're here to help! Whether you're planning to stay close to home or want to go international, we've got your back! 
Here are a few tips to help make honeymoon planning more manageable and the trip even more memorable. Let's get started to plan your dream honeymoon!
Book and plan in advance
span style="font-weight: 400;">First and foremost, you need to decide on a time frame. Maybe you want to jet off to the airport right after placing that beautiful diamond ring onto your significant other's finger. Or perhaps you're planning on delaying your honeymoon till you manage to get more holidays from work.
Whatever your honeymoon and wedding timeline may be, it's essential to plan and book in advance. The earlier, the better.
This ensures you get the most availability and choices in everything from hotels to flights. You should ideally start looking for flights and hotels for your honeymoon roughly 5-6 months in advance.
Set a budget
Weddings are expensive and tend to go over budget. So it's important to never let your wedding spending impact your honeymoon reserve. You may want to create a honeymoon budget before the wedding budget to keep those two from mixing. 
Once you set a honeymoon budget, set that fund aside and don't creep into it to pay for other bills that may come up. 
Also, when planning, make sure to find a suitable destination that is in line with your financial plans.
If your honeymoon fund doesn't allow you to travel to your desired destination, try finding ways to increase your budget. For example, many new couples are now choosing to opt out of gifts and prefer getting honeymoon registries instead.
This can be a good option if you place travel and experiences above items like blenders or tea sets. Because you'll forget about most of the silverware you got from your wedding registry but the memories and time you shared with your spouse will never be forgotten.
If you're bad at budgeting, here are some Excel templates to help you out!
Choose a destination
Now onto the fun stuff — choosing your destination. Every couple is different when it comes to deciding their dream honeymoon destination. 
Some might prefer to stick by a beautiful beach in the Maldives and not move an inch for weeks. Others may be looking forward to outdoor adventures like hiking and skiing in the Swiss Alps. 
To start narrowing down your destination options, spend some time with your partner and write down a list of all the places you'd like to visit. Once you're finished, go through the list and write pros and cons of each item on the list and rank them accordingly. 
Then decide on one of the destinations in the top two. If you just can't seem to decide, put all of the choices in a hat and draw two out. If both of you have different preferences, here's what you can do to pick a location. Just make sure to not "research overload" on a dozen different options.
Also, keep in mind the local weather, holidays, and festivals around the time you choose for your honeymoon. 
Work with a travel agent
While daydreaming about your trip can be really fun, actually planning and creating a complete honeymoon itinerary is a lot of work. The best favor you could do to yourself (and your partner) in this regard is to consult an expert.
Although working with travel agents and honeymoon consultants might feel like an added expense, it can end up saving you more in the long run.
An expert is aware of the best dates to book and the best hotels to stay within your budget. He can also get you VIP services, and may offer other insider information that can save you time, money, and stress! 
Not to mention you save yourself valuable time by not having to plan the details of the trip by yourself. Because let's be honest, you have more than enough on your plate when preparing for a wedding.
Once you're all set to have the trip of a lifetime, go through these 4 things you must remember when travelling and to plan your dream honeymoon.