Have you heard the saying, "pictures or images are worth a million words"? While this saying may not be completely true literally, we cannot deny the fact that high-end images can bring value to a website. In this space, there exist vast varieties of directions to source for images. So, the big question is "How can you know if you are heading toward the right direction in achieving a successful brand" Let's see how to pick great images for your website.
Recently, photos or images constitute an important part of visual communication. This helps to ensure that website makes the most out of selected images. Consequently, over 51% of B2B marketers' visual assets creation is an integral part of content strategy. Picking wrong photos can negatively impact your UX and UI since a large number of audiences can identify common stock photos.
Are you unsure of what kind of photo to pick for your website? If YES, keep on reading as we unveil a detailed guide that features practical tips on how to pick great images for your website.
#1 – Focus on High-Quality Images for your Website
Note that quality images are important and make sure to pick high-quality stock images when selecting from free stock photos. High-end royalty-free stock photos feature large pixels and high resolution is a perfect choice. With respect to size, compare the resolution and screen size of your audience device.
So, ensure to optimize your pictures for different screen sizes. While you may have target content on your page, your user's eyes can't help but appreciate high-quality as well as visually appealing background images.
#2 – Make Sure to Select Photos that are Relevant to your Brand
Every website has its feel and unique look – brand. This means that the image you'll pick for your website must be consistent with your brand.
Know your website and the type of niche your company covers. Irrespective of what your website offers, be it services, sales, and many more, the image must be relevant to the content and your brand. Adding a random photo can be detrimental. Picking free stock photos require being strategic in choice as well as placement. For a successful selection of great stock images, keep the following in mind;
Image Consistency matters
Don't overdo the act
Crop stock images carefully for greater impacts
For example, if the content on your website is to improve sales of a particular product, you'll need to pick vast varieties of real pictures of happy customers. It's a plus if you think like photographers to combine these images with text, or even testimonials from happy customers.
#3 – Pick Images that feature a call-to-action
Call to action matters a lot. It helps in situations where your page's goal requires a visitor to do a specific task. All you need to do is pick images that feature call-to-action tags. For example, brands in the food industry. This is evident for Starbucks, whose menu is always evolving and changing. So using call-to-action will make it easy for users to decide which espresso they should order next time they need an extra dose of caffeine.
Images with a Call-to-action are a plus for a business. They help to increase sales and as well motivate your audience to carry out the needed actions on your website page.
Are you looking for a financial tool that is effective in managing your business finances? Are finding it difficult to navigate through Excel? If YES, the Vertex24 is a must-have financial tool for you. Vertex24 is a website that features hundreds of user-friendly spreadsheet templates for vast varieties of use. Irrespective of your brand, Vertex24 has a template that'll suit your need. With Vertex24 you'll get the right financial solution your business deserves. A trial will convince you. Click to learn more.
#4 – Think From The Perspective Of Your Audience
Thinking about yourself may negatively impact your page. When you are surfing free stock photos to pick images for your website, you can end up picking something you like and not what your audience will like. This action will definitely lead you on the wrong path.
To select great images, you need to imagine yourself out of the equation. This means that you should have your audience in mind when picking an image. Once you can answer this question, then you are good to go.
Will this image add value to my pace or help my reader understand the content?
Will this image be a distraction or convey my message easily?
Is this image what I admire or what I feel my audience will need to spend much time reading my content?
#5 – Select Photos that will do the Talking
Engaging photos are the best. It'll help hook your visitors or make them spend much time on your page by relating your pictures with your content. So, avoid loading your website with tons of text. Instead, use public domain images that convey the message in a simple way to your audience in combo with your text. This way, your audience will get to understand your content in a simple way.
#6 – Always Test Your Images
Images are a living and flexible portion of a website. They are not one-offs. This means you need to set and check on your images once in a while. For example, the first image on your page may end up not being the perfect fit for your need. Also, it may not resonate with your audience in the long run. Once you realize this, all you need to do is to test a few different ones. Continue doing this until you land royalty-free stock photos that offer the highest rate of conversion.
#7 – Optimize Your Images for SEO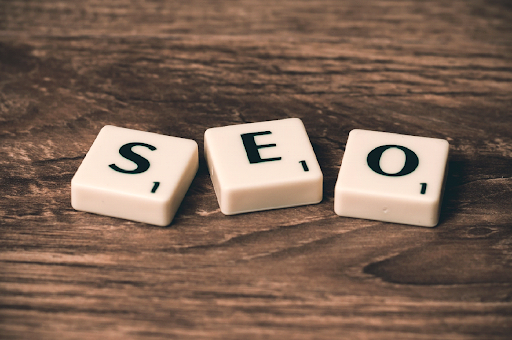 Irrespective of the type of blogs you run, the most goal is to enhance with state-of-the-art images. If you must know, it's worth the stress to optimize all photos you upload. Do not fail to implement the points raised above. Once you do all that, ensure that your images can be easily indexed by search engines. You can do this by naming the image file correctly.
Another thing to note is to avoid saving your stock photo using "Photo_5053.jpg" or "Screenshot_2021_08_29". This will not optimize your page for SEO. Also, when naming, always avoid spaces or punctuation and ensure consistency. Instead of using an underscore, the use of a hyphen is a perfect choice.