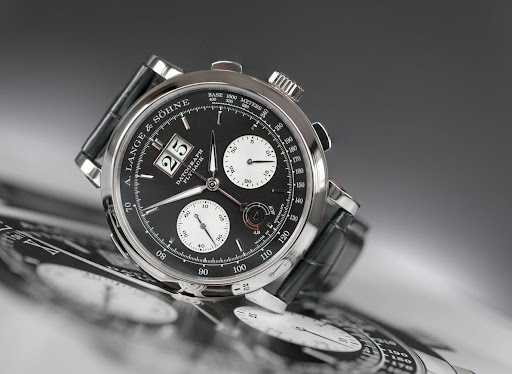 Everyone looks at your watch, and it represents who you are, your values, and your personal style – Kobe Bryant. Luxury watches are not for telling time alone; they show your interest in tradition, craftsmanship, and personality. However, these kinds of watches are not for everyone. Unisex Luxury Brand Watches
Luxury watches are often crafted with extra care, gears, cogs, precious metals, and something ineffable – to add a touch of class and distinguish them from mere time-telling devices. We can find some of the best brands from Switzerland, Germany, Japan, the US, etc. However, they are expensive and can cost quite a fortune – we should be looking at well over a thousand dollars for a start.
However, to purchase the best luxury brand watches, you should consider prices starting at $3,000. According to Wikipedia, the Patek Philippe Grandmaster Chime Ref. 6300A-010 in Geneva in 2019 sold for over 31 million dollars. It was the most expensive at the time. However, we have other top brands like Rolex, Omega, Cartier, etc.
Luxury Watches
Luxury refers to something out of the ordinary man's reach – special and carrying extra detail. And it is this detail that makes a person want to buy a piece of time-telling hand-strap for over $5,000. So, imagine wearing a fancy piece of automatic amongst regular quartz users.
The world of luxury watches comes with a lot of imagery, personality, class, and snobbery. In short, it is one filled with terminologies. However, all these complexities make buying a luxury watch a tasking process.
Unlike buying a piece of gadget, buying a perfectly fit luxurious timepiece is more tasking. This is because; gadgets might be classed based on their functionalities and features. However, for a wristwatch, it might be nothing close to that. A proper wristwatch might be the simplicity in design for the minimalists, like IWC Da Vinci Automatic or a Tag Heuer Connected Modular for the digital man.
How Timepieces Work- Unisex Luxury Brand Watches
You probably might be wondering what this has got to do with anything. Here is the thing: understanding how these timepieces move and the kind of movements they make can help you distinguish between the types of watches. And if you are curious, then what makes watches tick?
Every watch contains a special component called the caliber. And this component is responsible for its movement and comes in various complexities. In short, we can say that the caliber is the complicated engine that helps the timepiece go round. You can click on https://en.wikipedia.org/ to read more about watch movements.
There are generally two watch movements – the quartz and the mechanical movement. And though mechanical watches seem to appeal more to class, quartz watches also have their benefits.
Quartz movements started in the early seventies. And though it provoked much fuss amongst older brands, it helped form a foundation for more affordable and precise timepieces to be mass-produced. However, they are considered technically sub-standard to the handmade caliber. Nevertheless, they are still the best for accurate time-telling.
Mechanical movements are referred to as handmade movements. This is because; the function is based on the kinetic energy harnessed from our hand movements. So, as your wrist moves, the caliber stays powered. And while some require manual and frequent movements, they are more automatic systems recently.
Automatic Luxurious Timepieces- Unisex Luxury Brand Watches
Do you want to know why mechanical watches are preferred to mere quartz watches? The answer is no reason except, of course, for the fact that how it makes its movement is more important.
Quartz watches have mechanisms that work just like wall clocks – following the tick per the second principle and might make you feel like a traditional craftsman. However, several people prefer automatics to quartz due to its continuous vibrating feel on the wrist as it powers itself. Also, buying something artisanal and complex is vital for some automatic lovers.  
Furthermore, automatics come with a touch of class and can be said to be a choice for luxury. For instance, brands like Patek Philippe, Breitling, Rolex, and more, are setting the standard for new trends and innovations in the watch space. And like any other trend, automatic watches are like the triggers. You can read this article to learn more about Automatic timepieces. 
Five Types of Luxury Timepieces
There are several kinds of watches for different occasions. And learning a thing or two about them can help you choose one to buy during your next shopping. So, we will discuss five classic watches you can consider.
Dress Timepiece
This is a perfect accessories for special occasions. You can consider a Cartier tank, Breguet Classique, or a Nomos Tangente. Usually, these timepieces come with some touch of precious metals and are often attached to leather straps. Also, they are super-thin, which makes them best for a dress, so they go unnoticed under your cuff until you need it.
Diving Watch
As the name implies, they are made with special functionalities for underwater use – water resistance. The dive watch built with luminous hands and dials, unidirectional bezels, and rugged construction is often purchased by non-divers. This is because its sophisticated features make it attractive. Some examples of luxury dive watches include the Rolex Submariner 1953 edition, James bond Omega Seamaster, etc.  
Driving Watch
Driving has a lot in common with watches. In short, a driving timepiece has its chronographic specifications. For instance, they should have an accurate stopwatch feature and maybe a tachymeter – for checking speed. A popular example of a driving watch is the Paul Newman Rolex selling for over seventeen million dollars.
The Minimalist
If you are one to like fewer features and simplicity, then the minimalist piece might be for you. They have minimal designs and are less expensive. Also, they are in-trend, so you do not have to worry about appearing out of fashion. So, with something like a Panerai Radiomir, you will still appear in grand style.
Pilot Watch
Aviation watches became a thing after Alberto Dumont Santos received one from Cartier in 1911. And since then, the watch style has become popular in the aviation world. This is owing to its classic touch and perfect technical balance – housing several dials that pass vital details to pilots. You can click on https://www.mens-folio.com/ to read more about the history of pilot watches.
Conclusion
A watch is not just a timepiece but a feature that shows our tradition, lifestyle, and choices. So, choosing a luxury watch can display how we make choices, our complexity or simplicity, and our personality. Also, learning about something this vital can help us improve our image.