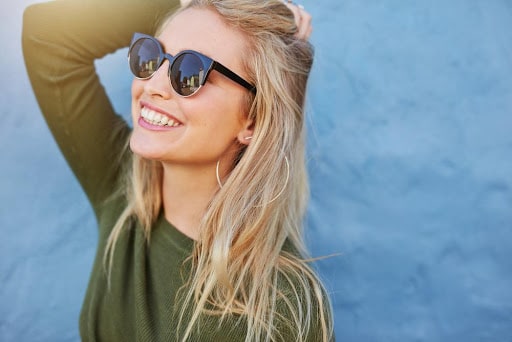 High school graduation is a special milestone! Celebrate with our list of the best gifts for grads. These presents will help prepare your graduate for college or inspire them to discover a new career. Find the perfect gift for a party, including fun and affordable ideas for every guest. 
Every graduate needs a stylish pair of eyeglasses. Comfortable and lightweight, they're also functional enough for the office or classroom. Do you know a student who wears readers? You'll boost their confidence with a pair of on-trend reading glasses for women or men. Mint or pink frames look stylish with a classic denim jacket or chunky, colorful sweater. 
If your grad doesn't wear readers, you can help them block blue light from digital devices with a pair of blue light glasses. Oversized, soft square eyewear makes a style statement at work or school. These eyeglasses are especially flattering in a three-color gradient or geometric pattern. A graduation gift gives them a chance to try a new style. We love rectangle-shaped eyeglasses or square eyewear with a translucent look or color block pattern. For grads who spend time outdoors, buy a pair of polarized sunglasses. Oversize frame shapes give them an on-trend look no matter where they go. Make the gift extra special when you add a gift card for accessories like a convenient leather cord or matching vintage chain necklace. 
Pamper a high school graduate with comfy bedding or cozy bedroom accessories! They'll get an excellent night's sleep in their dorm room with a plush memory foam mattress topper. If they already have a soft bed at home, a luxury sheet set or a bundle of cooling microfiber sheets can help to promote relaxation and wellness. 
Wrinkle-free sheets provide peace of mind for the busy young professional. If they need help drifting away at night, give them a bedding set made with silky Tencel. Weighted blankets are an on-trend gift for grads that can help to relieve stress and even assist in regulating body temperature. If you're interested, you can shop around for the size and style that best fits your graduate. Some of our favorite bed pillow gifts include luxe bamboo pillows with supportive and cooling memory foam. Your grad may also enjoy an adjustable foam pillow with a soft, moisture-wicking pillow cover. 
Young adults are learning to make healthy choices, especially without mom and dad making meals or shopping for groceries. If you know of a graduate going off to college, a meal or snack subscription can make for the perfect gift. Many services exist, so how do you choose one for a hungry teenager? The best subscriptions for students provide balanced meals or nutritious snacks. 
Decide how often the grad should receive their meal service. Some plans deliver weekly boxes right to the students' doors, while others offer a basket of nourishing monthly treats. When you give your gift, include a heartfelt note with your congratulations. Tell them how you hope your gift provides them with nourishment and wellness for the coming year. They'll appreciate your creativity and remember your generosity as they enjoy their meals or snacks. 
By the end of high school, kids usually need a few device upgrades. A new laptop is an excellent gift if they go to college or university. Pitch in with other friends or family members for a computer they can keep for their entire program. Other ideas include a new work-friendly smartphone or tablet. 
If the graduate in your life has the latest technology, why not give them a fun or helpful tech accessory? Today's digital tools are small but functional. For example, a stylus lets them write notes on their tablet or laptop. Let your teen draw or get creative with additions to lessons and documents. A smartwatch is a stylish accessory that helps get your teen to class or work on time. If they're leaving home, it can also help to track their sleep and exercise. Text them words of encouragement, and they'll see it on their watch. You can even buy them bands to keep their accessories on-trend with their outfits. 
Help a high school graduate learn the art of self-care! Many exciting and affordable gift ideas exist for young men and women, including must-have gifts like aromatherapy diffusers and travel-size beauty sets. Help them recharge and de-stress with perfume samples or glowing skin care. A quality mascara wand or lipstick can introduce a young adult to the world of luxe beauty products. 
Other favorites for guys and girls include aromatherapy candles and wide-mouth water bottles. A mini blender is a helpful tool for making protein shakes and smoothies. You can also give exercise equipment or a comfy robe for wearing while relaxing or studying. 
Give Your Grad a Special Gift  
Graduation is an exciting time, and the gifts on this list will show a high school senior that you care. Whether you're looking for a unique and functional pair of reading glasses for men or women or a subscription gift that lasts all year, there is something here for everyone. Don't forget to buy a graduation card and include a luxe bag or wrapping paper for a celebratory effect. When you buy a fun and valuable present, they'll use it for months (or even years!) to come.