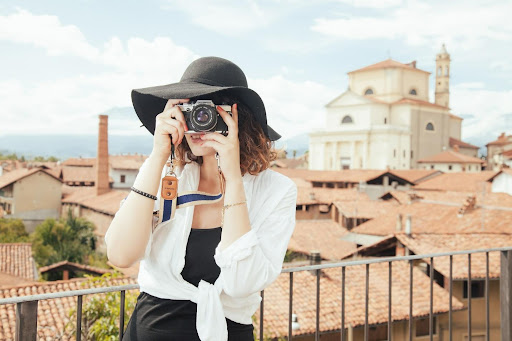 Has this happened to you? You go on a long vacation trip and come back full of regrets, or imagine enthusiastically about your destination—but not find the desired joy. Then, you are not alone. Plenty of travelers face the same dilemma on vacation, and here is why we have made a list of essential tips to keep in mind to make your travel more enjoyable.
See the tips below:
Going to that same old vacation destination with your family or friends will put you off, and you will not enjoy the trip to its fullest. That's why it's best to find a new place for your next plans. It'll always surprise you, and you'll feel satisfied with the newest feelings and joys.
In addition, it will give a fresh experience and increase your overall travel experience, and you will remember the visit for the rest of your life. 
You can find new and exciting places through recommendations from friends and family. Also, you can search on the internet for your next vacation destination. 
Select a Place Surrounded by Nature
It is good to travel to a place surrounded by nature – as it will not only make your trip memorable but will also work as a stress reliever. One such place could be Gatlinburg, Tennessee. 
The town hosts The Great Smoky Mountains – one of the most visited places in the US. You can enjoy a nice walk every day in The Great Smoky Mountains and take pictures to preserve the moments you spend there with your family or friends. 
To make your trip to Gatlinburg hassle-free, you need to rent a place. It is not difficult to get a place to stay. Just Google Gatlinburg cabins, and you will get many good rental cabins in the search results. Go through them all and choose as per your preference.  
It is imperative to rent a place before you make your way to the vacation destination to avoid unforeseen problems. 
Only Carry Necessary and Essential Things
If not planned properly, your luggage can make your vacation stressful. For instance, if you pack too many things, it will cause problems during moving and staying in multiple places. 
On the other hand, if you pack too few things, you buy the necessary items while traveling. As a result, it'll cost you more, and you may not find the required item when you need it.
The best advice is to pack only necessary clothes and essential items. So, you can carry them anywhere without much trouble.
Research the Place Before Going
A thorough research is essential before going to a new place. It'll save you from many troubles, and you'll find the best spots to spend your time.
Find out about the best places to eat, party, and leisure. Check the map and figure out the best way to reach your destination spots. Also, research about the taboos, cultural points, laws, landmarks, and much more of the vacation place to have the best time.
Don't Be Lazy After Reaching Your Destination
Most people waste their vacation time lying in their rooms. Such an attitude will waste your money, and you'll never enjoy the vacation. So, don't be lazy while on vacation. Wake up early, have breakfast, and go out to find all the fun that you desire.
Travel to your destination with a playful attitude, and commit yourself to making every second count. It will help you remain positive if something unexpected happens during your travel. 
Similarly, you will not feel down or stressed during your whole travel. You will create memories that will remain with you till your last gasp.
Explore as Much as You Can
Explore the vacation place as much as you can during your stay. If you haven't prepared a list of places you want to visit, the internet will be your friend and guide. Search, and make a list of all the tourist attractions. Try to visit many of them, if not all. 
The more you explore, the more you will have fun and an enjoyable stay. 
You can try to ask people for interesting stories about the place. Surely, you'll find plenty of amusement.
While exploring your destination, don't wander—but try to observe more. Feel the place's smell, vibe, how people talk, how the food tastes, and much more.
Don't Forget to Take Photos
To keep your memories of the tour intact, take pictures whenever possible. By taking the pictures, you are actually taking a part of the place with you. And whenever you look at them, you will feel nostalgic and fulfilled. 
Note that always try to create a balance and take pictures when necessary; otherwise, taking too many pictures will fade the joy of exploring the area. Don't try to overdo anything, even when it comes to taking pictures.
It is understandable that you want to take as pictures as you can; however, maintaining a balance is a must.  
It is important to interact with the locals as it will give you an idea about their culture – how they live, what they eat, what is the oral history of the area, etc. In addition, it will also save you from troubles such as there might be some taboos, and you don't want to unintentionally break the taboos and hurt the locals, so interacting with locals should be your top-most priority. 
You may also find folk tales, legends, and mysteries related to the place. What else do you need in a place if it has an interesting past or a story related to it? 
Conclusion
Are you thinking of traveling soon to a new place? Then it is essential to keep in mind all of the tips mentioned above. You'll have more fun, joy, and amusement. Don't forget to take pictures, pack essential things, and explore the vacation place as much as possible. Your trip will certainly give you the most memorable moments with a profound sense of life. Have a great day.