Every day, more countries open their borders to travelers from all over the world, easing strict entry requirements. Now is the time to pack your bags so you can finally spread your wings and go on your long-awaited vacation. 
Head to Dubai as this emirate has become heaven on earth for many. Despite the sweltering heat that prevails during the high tourist season, you will always find something to do here. For many adults, this city resembles a kind of fascinating amusement park, which is worth a visit. 
We will share important information that every traveler who is about to visit this luxurious and futuristic city for the first time should know. 
Transportation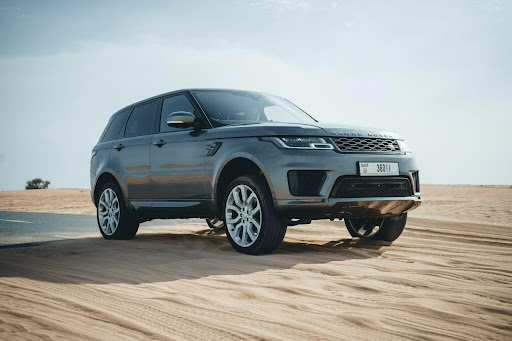 Although this city surprises with its development, the transport links in the city will not make you happy. It does not cover all parts of the city. On the roads, you will see a huge number of cars, because this is the most convenient way to travel. 
The city is famous for luxury car rentals. That is why everyone comes here to drive exotic cars for rent. Most importantly, you can find cars for rent at a reasonable price. In addition to sports cars, many people choose SUVs and their prices are pleasantly surprising. You can see for yourself by looking at the Range Rover UAE price. Car rentals offer a varied range of vehicles for rent as well as a high level of service. 
Best time to visit 
Fans of the hot sun, who do not care about the weather conditions, come here from mid-spring to mid-autumn. During this period, it is quite hot here, so you should be prepared to spend most of your time in closed, air-conditioned establishments. Fortunately, Dubai is famous for having a crazy amount of entertainment, so you will find something to do. 
If you do not tolerate the heat, then you should go here from mid-autumn to the end of winter. This period is considered the high tourist season, so be prepared for the fact that the city will be overwhelmed with tourists. 
Clothing 
Many are concerned about the question of how to appear in public places. You should not worry, because although the country is quite conservative, tourists are treated loyally here. No one will forbid you to appear in shorts or a swimsuit on the beach. 
However, when visiting public places, you should not dress openly. You don't want to catch the sidelong glances of the locals. Remember to respect the people, culture, and traditions of this country. 
Places to stay 
The city is filled with luxury hotels. However, don't worry that you won't be able to find accommodation that you can afford. Along with expensive hotels, here you can find cheap accommodation options. 
If you are planning to stay in a hotel, then browse affordable options using accommodation aggregator websites. If you are a solo traveler and you are not looking for five-star hotels with modern amenities, then you can always find a motel or hostel at an affordable price. 
Food 
Here you will find cafes and restaurants serving dishes from different cuisines of the world. The city has both a huge number of high-range restaurants and mid-range restaurants where you can have a great time and save on food. 
Most of the high-range restaurants are located in the Jumeirah Beach Residence area. If you need to find cafes and restaurants with lower prices, then you should go to the Deira area. In addition, as in any other city, during the walk, you will find many places with street food. 
Conclusion 
We talked about the basic things that interest every tourist who comes to Dubai for the first time. In any case, no matter what accommodation or car you choose to rent, you should deal with booking issues in advance, because if you arrive during the high tourist season, you are unlikely to save money. Dubai tour agency