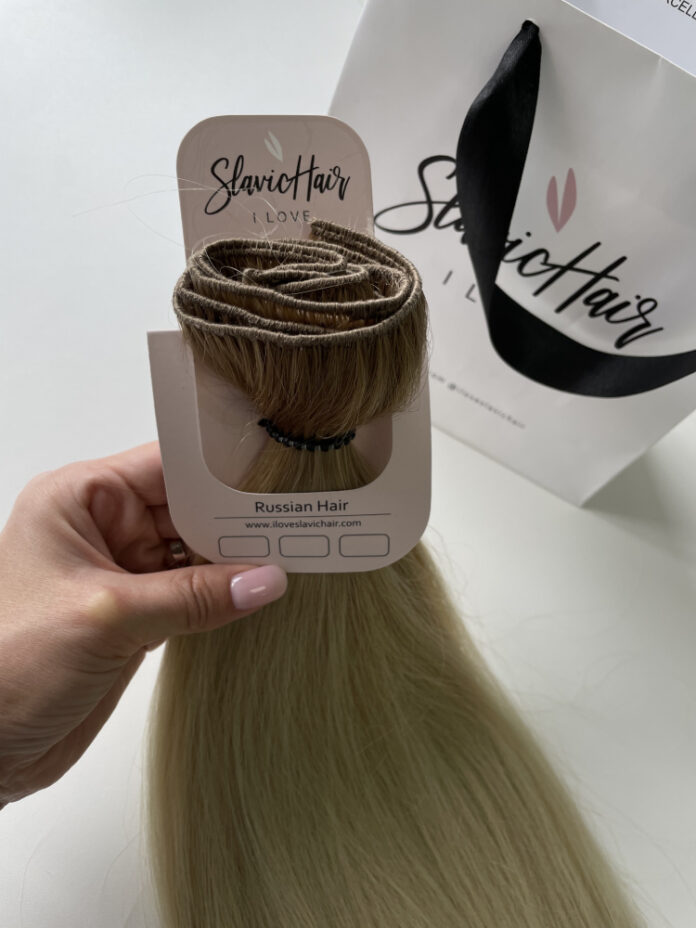 Hand-tied weft hair extensions is one of the most delicate extensions methods that do not damage natural hair.
Read in our article about all the advantages of this hair styling, as well as where to buy the best hair for this technique.
Do Hand-Tied Extensions Damage Your Hair?
We all dream of a hairstyle that looks as good as possible. Unfortunately, not every one of us has thick, voluminous and long hair. But the beauty industry does not stand still, and now you can change your hairstyle with hair extensions.
If you worry that this beauty procedure can damage your hair, then you should try hand-tied weft hair extensions.
First, a little braid is done around the head, and then a ready-made weft is sewn into it. This is the safest way to change your look!
Advantages of Using Hand-Tied Weft Hair Extensions
Here are five key advantages of hand-tied wefts:
The comfort you seek
Tapes and large size bonds can be felt while wearing hair extensions. With this technique, you will feel absolutely comfortable.
Natural look
A fine, handmade weft woven into a neat braid is almost invisible on the head. From now on, it'll look like your own hair!
Does not damage natural hair
This technique does not require the use of hot iron which can damage the hair.
Long lifespan 
If you choose quality hair, follow all the recommendations of the hairstylist and regularly do reapplication, you can wear this hair for more than nine months.
No more length loss 
You don't have to worry about losing length. The stylist will undo the old braid and make a new one, so you won't lose a single inch!
As you have already realized, the quality of hair that the stylist will use is of great importance. We recommend handmade products of the I Love Slavic Hair brand. 
In the range of this popular company you will find a large selection of Russian and European hair:
Only natural hair.

The products are carefully processed without using aggressive chemicals. 

Virgin and dyed hair bundles.
Choose the best – take care of beauty, health and the absolutely natural appearance of your hairstyle!