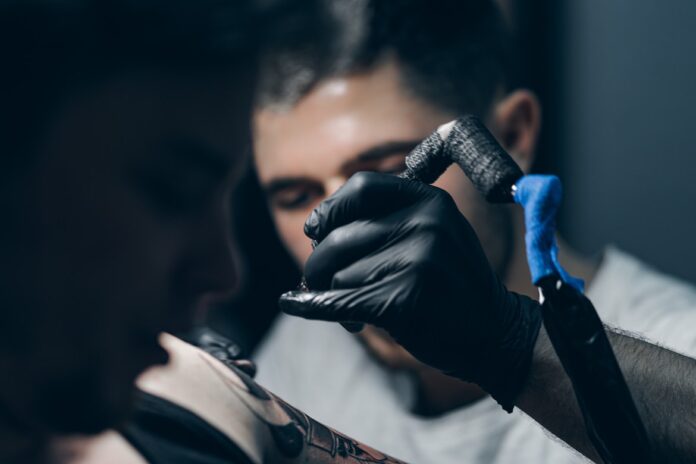 Autistic spectrum disorders are a set of mental development issues known for a long time and are already quite well studied. However, many still hold onto certain stereotypes and try to avoid people with such diagnoses. To draw attention to the problem and improve people's knowledge of this aspect, Autism Awareness Day was invented. Many companies and brands participate in this initiative, including Disney. In this post, you'll learn how you can contribute to awareness with your own Disney autism tattoo.
What Are Symbols and Colors for Autism
Some severe illnesses have been assigned awareness-raising symbols. The fact is that simple visual images are easy to remember and can be used in a variety of places. You must have come across a pink ribbon at least once. It is used by companies that support the fight against breast cancer. Autism also has its symbol, the multi-colored puzzle ribbon, although it is less well-known.
Such an unusual symbol was not chosen by chance. There is a profound meaning behind it:
Pieces of a puzzle show the complexity and versatility of the problem that the patients and their relatives have to deal with.

They also mean that people with autism spectrum disorders are not alone and essential to the big world picture.

Besides, the word "puzzle" has several meanings in English, including the state of confusion and misunderstanding in which all parties involved find themselves. Patients with autism cannot express their feelings and be independent, and their loved ones have difficulty deciphering the signals given to them.

The use of multiple colors demonstrates the diversity of autism spectrum problems. The picture's brightness is usually perceived as a hope for a brighter future.
As mentioned, many brands partake in the awareness initiative, and Disney is a prime example. Its cartoon characters are often depicted with autism puzzle ribbons, demonstrating that people with this diagnosis remain vulnerable and naive like kids despite growing up.
Disney Autism Tattoo Ideas
Tattoos usually carry a deep personal meaning for the many who get them. If you have people with an autism spectrum disorder in your environment, you are not indifferent to the problems of such patients, or you have recently been diagnosed, you might consider combining your favorite Disney character and a multi-colored puzzle ribbon, the symbol of autism. If you make such a drawing on your noticeable body part, you can contribute to raising awareness and drawing attention to this problem. Because tattoos are so apparent, you should discover how many sessions to remove tattoo are needed before we start providing you with options. Here are just a few ideas you can use to develop your sketch.
1. Character and puzzle combined
You can combine the picture of your favorite character and the colorful puzzle pieces symbolizing autism. For example, take an outline of Mickey Mouse and fill it with puzzle pieces. To show the complexity of this issue, you can draw one of the pieces separately, next to the main figure, meaning that it should perfectly complement the whole picture. In this way, you can style any character you like.
2. Character wearing a puzzle ribbon
Companies and organizations use a colorful puzzle ribbon as a sign of support for people with an autism spectrum disorder. So why not put this ribbon on one of your favorite Disney characters? You can tie it into Goofy as a collar, decorate the Winnie the Pooh T-shirt with it, or even tie it into WALL-E.
3. Multi-colored puzzle as a background
If you want to keep the Disney character intact, you can depict it in front of a multi-colored puzzle. This small addition will show your concern and awareness of the problem. Even vague blots in the form of puzzle pieces can emphasize your participation and care.
4. Encouraging inscription
Often, tattoo artists add inscriptions in a Disney-specific font to the picture of a character. The purpose of such phrases is to show that you are ready to help people with autism. It's not uncommon to see tattoos dedicated to the awareness of a problem with inscriptions such as "It's okay to be different," "Love needs no words," "Different, not less," and "Different kind of normal." Such words suggest that people with autism are just slightly different, not incomplete.
Make Your Contribution to Increasing Awareness
Currently, there are several types of autism, and, unfortunately, none of them has a proven effective treatment. However, there are indirect ways that can significantly improve the lives of patients with this diagnosis. Support and love can help them cope with some difficulties. A tattoo with a popular Disney cartoon character and the symbol of autism is one way to demonstrate your awareness and willingness to support such special people. When interacting with someone with autism, you can use your body art as a way to start a conversation and help them share a problem with you.