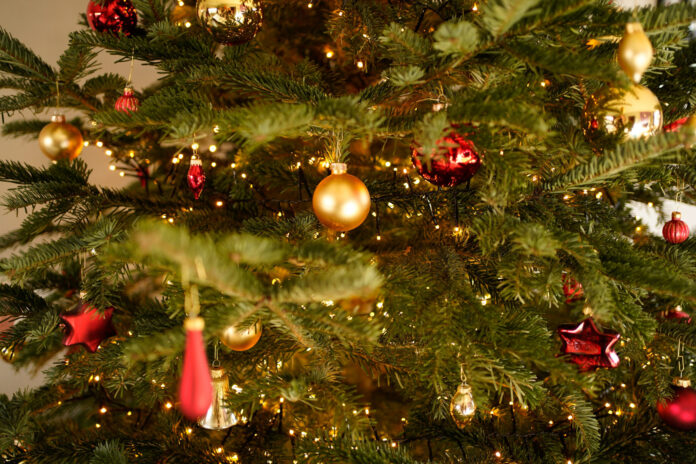 Christmas – the time when most consumers look for tech gifts to give their families and friends. While rapid technological advancements have made shopping easy and convenient, it does come with its problems. For instance, with lots of online products and stores to choose from, selecting one or two products after a search can be a difficult task. In this article, you will find the best tech gifts for Christmas which you can choose for your friend or family members.
For people who'll be shopping during the holidays, products and tech gifts for Christmas are usually a safe bet. In 2020, this is quite true since the majority of people are stuck at home. And connecting with others online is a priority.
Whether it's a smartwatch, smartphone, PlayStation 5, Xbox Series, or a Fitness Tracker, there are plenty of amazing tech gifts to consider. One of the main factors to consider is the price since it can help you reduce the number of choices available. Setting a budget is one of the best ways to decide which category you'll choose from. With lots of choices and varying prices, you are bound to find tech gifts for Christmas that will suit your budget.
Most gift guides might make it harder for you to make the right choice by providing a long list of great gadgets. However, as you are going to see, our gift guide is different. Instead of listing all products and devices that are available in your category, the suggestions here are streamlined.
For instance, in the smartwatch market, you should go for the Apple Watch. There is a solid reason why it's the most popular gadget in the market. Furthermore, the introduction of new watches in the line has never offered such value for money.
1.      Amazon Echo Dot
According to the assignment writer, the Echo Dot is one of the best products in the market at the moment. It is easily available and popular thanks to its affordable price. The previous Echo Dot with the clock was the best version back then. It had an impressive sound due to its size and a beautiful LED display behind the fabric. And this makes it ideal for knowing the actual time and setting timers. The price can exceed its bracket. However, it's usually discounted most of the time.
2.      Apple Watch
The Apple Watch is a great gift for anyone who loves Apple products. While it's not the only Apple product out there, any iPhone owner who doesn't own one will appreciate it. It is a great accessory device to give as a gift because it works smoothly thus making the use of an iPhone more enjoyable. It comes with a wide range of amazing features such as voice input, flashlight, timer, calculator and fitness tracking and health monitoring to name a few.
If you normally have a hard time spotting an iPhone, check if the phone has an Apple logo on the back. Or a circular button close to the bottom of the screen. If these two are present, then it's an iPhone. However, keep in mind that most new models do not have the Home button. It's important to be certain about this since the Apple Watch works with the iPhone only. It is not compatible with Android and other types of smartphones.
At the moment, there are three models available. Their prices range from $199 to $1249. The price varies depending on the finish, screen size, wristband of choice, and model. This means that you have a wide range of options on the table to fit your budget. The best Apple Watch is Series 6 with a starting price of $399.
The Apple Watch SE is a cheaper model that lacks a few great features such as a blood oxygen sensor and the electrocardiogram app. This mid-range option is similar to expensive models. But the price starts at $279. For those in need of extra health sensors, adding the extra $120 will be worth it in the long run. If the Apple Watch SE's price is too high, the Apple Watch Series 3 is available for only $199. And it's an amazing watch.
3.      Google Nest Mini
If the person you are hoping to surprise is a fan of Google, then this gift is ideal for him or her. Google has an impressive speaker to offer. And it comes in the form of a Nest Mini. It is one of the best additions to any home. In fact, most people think that it's one of the best assistants that you can find today. The sound and the fabric design are just perfect.
4.      Logitech K380
A great keyboard is essential especially for someone who's working from home right now. However, a good keyboard doesn't have to be huge with a number pad and everything. Logitech K380 is a minimalistic and diminutive keyboard that has everything you need. Plus, it easily connects to different devices by Bluetooth. It's easy to carry around and use. Plus, it has a long battery life.
5.      Amazon Fire TV Stick 4K
Streaming is an important part of our lives especially now that most of us are stuck at home. The revolution has already been established. However, a lot of people are using old televisions and game consoles to stream on old apps and they are paying the price for it. If you are one of these people, you can lighten your load with the Fire TV Stick 4K from Amazon which has HDR compatibility.
6.      Fitbit Charge 4
Fitbit Charge 4 is one of the best and most recent fitness trackers from Fitbit. It's a great gift for any fitness enthusiast. It is an advanced tracker from Fitbit with different modes, a GPS tracker, and the power to control Spotify. Its price is much lower than other Fitbit smartwatches. If you think the person you're hoping to surprise will be comfortable without additional features, then Charge 4 is the ideal gift.
Fitbit has built a name for itself as an electronics company that is focused on fitness. The most advanced watch, the Fitbit Sense comes with a wide range of features and tools to help users with things like optimizing sleep, stress management, and monitoring body temperature. In general, Fitbit products are amazing gifts.
However, Charge 4 stands out for a wide range of reasons. The biggest ones being the wide range of exciting features and good pricing. While the product is sophisticated, the Fitbit Sense goes for $330 while the Charge 4 retails at $150. This represents excellent value, especially for a fitness tracker.
The Charge 4 tracks the heart rate, steps are taken, and sleep hours. It also has more than twenty different exercise modes. You can configure it to track the activities that you've done such as circuit training, high-intensity interval training, and weight lifting.
It also has an O2 sensor that enables users to check oxygen levels in their blood simply and clearly. Users can control the songs that they play through Spotify Connect and Control Feature. While they don't need a Premium Spotify account, Fitbit Pay allows users to make a wide range of payments using the device.
GPS is a new feature in the Charge series. It tracks routes for purposes like cycling and running. By using the app, athletes can keep a record of their runs, split times, and heart rate. While this is a great feature you should keep in mind that it's not the best for competitive runners since the tracker may not store enough info that might be of interest to the competitive runner. However, a casual runner will enjoy a lot that this gadget has to offer.
Charge 4 has a long-lasting battery that can go for seven days. However, it all depends on how you use it. For instance, running with the GPS drains battery life to only five hours. All in all, Charge 4's battery life is great.
So, why should you give your loved one the Charge 4 this Christmas? The three features that we've discussed together with other capabilities such as personalized reminders and swim proofing make it ideal for anyone who prioritizes his or her health.
7.      Amazon Fire 7 Tablet
Amazon Fire 7 tablets are not only impressive but they also offer a blend of value and a wide range of features that cannot be ignored. You can get a decent tablet like the Fire 7 for less than fifty pounds provided you go for the version that has display ads on the lock screen. Getting rid of these ads will require you to add a few extra cash. However, it will give you value for money. This tablet is perfect for video viewing and e-reading.
8.      Anker Power
Power banks have built a name for themselves in our modern world. While smartphones are getting better where batteries are concerned, a lot of people want to have a bank close to them in case they need a recharge. Anker Power has a huge capacity but an incredibly small body that can charge your phone a dozen times. With this bank, you can do whatever you want on your phone.
Conclusion
In general, the choice of tech gifts has never been more affordable and accessible than this year. Whether you want to buy a gift for an outdoor enthusiast, iPhone owner, or pet owner, tech gifts are a useful addition to everyone's life this Christmas and the years to come.