It's no secret that weddings can be pretty stressful. From picking the right venue and photographer, to finalising the guest list and making sure everyone gets along – there's a lot to think about. And once you've finally tied the knot, it's time to start thinking about your life together, including what kind of wedding ring you're going to wear for the rest of your life.
While some grooms feel confident picking out their own ring, others may need a little help from their bride-to-be (or even her family). If you're not sure where to start, don't worry – we've got you covered. Here are a few tips on how to pick the perfect wedding ring for the groom:
Think About His Lifestyle 
One of the first things you should think about when picking out a wedding ring is the lifestyle. Is he active? Does he play sports? Does he work with his hands? If he answered yes to any of these questions, he may want to consider a more durable ring made out of platinum or palladium. These metals are harder than gold and won't scratch as easily. On the other hand, if he has a sedentary job or your lifestyle isn't too active, gold may be a better option for him. Just keep in mind that gold is a softer metal and will scratch more easily than platinum or palladium.
Consider The Budget 
Wedding rings come in all different shapes, sizes and price tags – so it's important to consider the allotted budget before making any decisions. If money is no object, you both may want to consider buying a ring made out of gold or platinum. But if you're working with a tighter budget, silver or titanium may be a better option for you. There are also a variety of metals that are less expensive than gold, platinum and silver such as stainless steel, tungsten or even cobalt chrome. Keep in mind that just because a metal is less expensive doesn't mean it's lower quality. With today's technology, there are a variety of metals that are just as durable (if not more so) than gold and silver but don't come with the same hefty price tag.
Choose A Wedding Ring That Reflects His Personality
It's one of the most important decisions you'll make as a couple – choosing the perfect wedding ring. But with so many different styles and materials to choose from, it can be daunting to find the right ring for your groom. The key is to pick a style that reflects his personality. For example, a simple, classic band may be the best choice for a traditionalist, while a more unique style may be ideal for a fashion-forward groom. And don't forget about the material! A gold ring may be classic, but if your groom prefers a more modern look, consider a ring made of titanium or stainless steel. Whatever you choose, make sure it's a ring he'll be proud to wear for a lifetime.
Make Sure The Ring Is Durable And Will Last A Lifetime
A man's wedding ring is a symbol of his love and commitment to his wife. It is also a reflection of his personal style. For these reasons, it is important to choose a wedding ring that is not only stylish, but also durable. Custom mens wedding bands are a great option for those who want a ring that will last a lifetime. Made from high-quality materials, these wedding bands are built to withstand the wear and tear of everyday life.
Shop Around And Compare Prices Before Making A Purchase
A good place to begin is by checking out online retailers. Not only do they often have a wide selection of bands to choose from, but they also typically offer competitive prices. Another option is to visit a local jewellery store. Many of these stores carry a wide range of wedding bands, and the staff can usually help you find something within your budget. However, it's important to keep in mind that not all stores are created equal. Some may charge more for their services than others, so it's important to compare prices before making a final decision. By taking the time to do your research, you can be sure to find the perfect men's wedding band at a price that fits your budget.
Think About Maintenance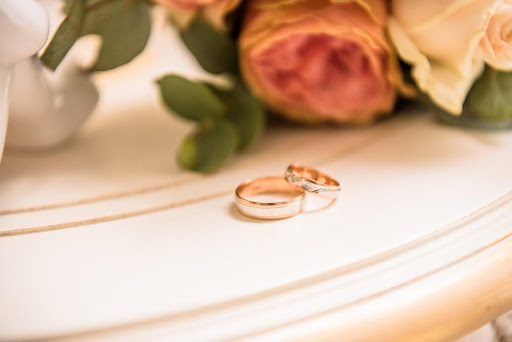 For many men, their wedding band is the only piece of jewellery they will ever wear. Because of this, it is important to consider how the ring will be maintained. Tungsten carbide rings are one option that is growing in popularity. Tungsten rings are extremely durable and require little maintenance. They can be worn daily without fear of scratching or tarnishing. Another option is titanium. Titanium rings are also very strong and resist scratches and corrosion. However, titanium rings can be more difficult to resize if needed. Gold and platinum rings are classic choices for wedding bands, but they require more care than tungsten or titanium rings. Gold rings should be cleaned with a mild soap and water solution and then buffed with a soft cloth. Platinum rings need to be cleaned with a special solution that can be purchased from a jeweller.
With a little bit of thought and preparation, picking out the perfect wedding ring for your groom is definitely a doable task. Choosing the perfect wedding ring doesn't have to be stressful – just keep in mind your lifestyle, budget and maintenance needs when making your decision. With today's technology, there are a variety of beautiful (and durable) options available for grooms – so take your time and choose the one that's right for you!