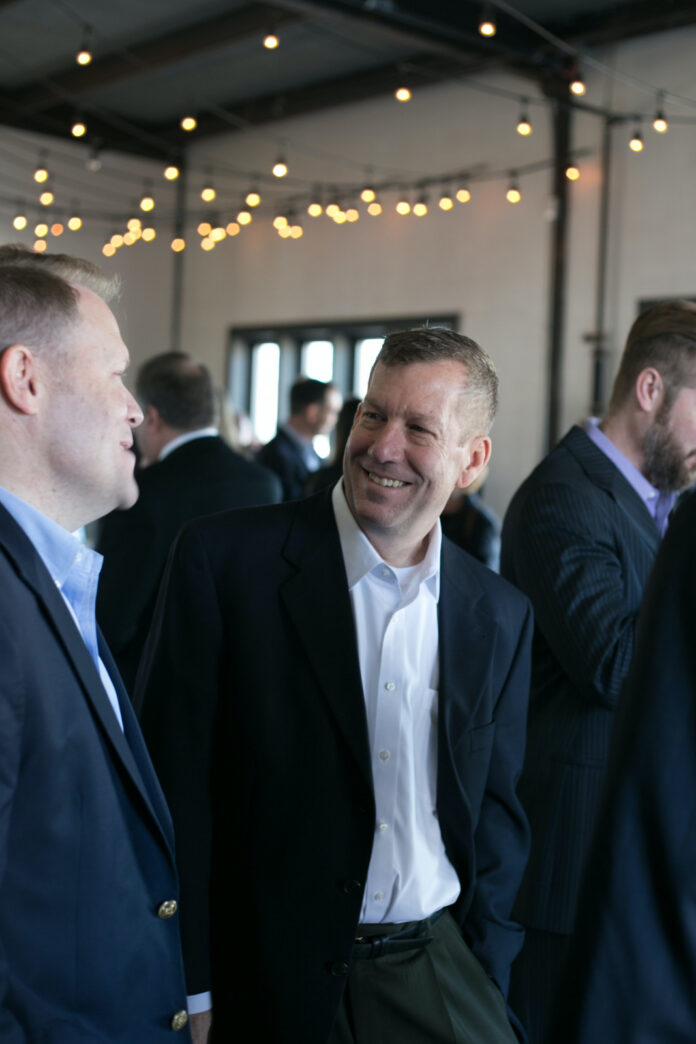 We all know that fashion styles are constantly changing. If a few decades ago all men were wearing a tie and a suit, now this is happening mostly in business settings or formal events, such as going to the opera, weddings, job interviews and anything in between.New and new styles are emerging and even though they sound nice, they come with a shade of mystery. You can hardly find a guide on specific styles because everyone is understanding it differently. However, fashion specialists have joined forces and created the best business casual dressing guide you should know about.
Business casual is a mix of styles and this might leave many men confused. What parts of the business style should be combined with what parts of the casual style to have an amazing outfit? Which is the right pair of shoes? Are polo shirts an elementary piece of business casual style? And when should you wear a business casual outfit? These are common questions that go through men's minds when they hear about business casual style.
Let's take short time travel in the past and identify the origins of business casual style for men.
The History of Business Casual
Even though dressing business casual is a dressing style that is requested from many invitees at events, it wasn't so until long ago. In the nineteenth century, men wore a mid-thigh frock coat with long trousers, a short waistcoat, and a tall top hat. So, they were dressed business-like when going for a walk or at work.
However, times have evolved, the business attire has changed but the style remained. But how did humanity come to accept business casual as a successful fashion combination?
It all started in 1966 when an American company decided to change the internal policy. They considered that employees were too constrained to respect society's demands by looking business-like at work, especially when they didn't work in customer service. So, they introduced "Aloha Fridays", later known as "Casual Fridays" where every employee can dress comfy and casually.
More and more companies have acknowledged the importance of freedom of expression and they reduced dressing code restraints for their employees slowly. Like this, in 1980 we can say that business-casual style was born in Silicon Valley, the home of important companies in the world. Business casual was the style of men that spent a lot of time in front of computers.
It began as the fashion style of men that emphasized more the results and less the process. Of course, over decades, the business-casual style has changed and evolved until it reached its today form, said Misha O'Dell, writer and fashion consultant at the best uk essay writing service.
So, what clothing items should you have on your wardrobe? Which are the most appealing and suitable colors? You will find the answers in the following lines.
The Best Business Casual Dressing Guide
Dressing business casual means that you should move away from the formality and elegance imposed by the business style. At the same time, you should move away from wearing Hawaiian shirts or shorts too.
1. Shirts
Shirts are the perfect clothing item of a business casual wardrobe, says Michael Johnson, writer and fashion designer expert. Member of the international community of essay writers, Michael had to attend many events where a business casual dress code was required. He says shirts are the most important piece of an outfit like this because they are very versatile.
Move away from the classic white shirts, part of an attire outfit. Instead, opt for more casual colors. You can have blue, black, camel, olive, or grey shirts that can be combined easily with other clothing items to create the best business casual outfit.
Shirts with details and more than one color can also be part of a business casual outfit, but you need to combine it with the right pair of pants; we will cover this topic below. The more colorful, the more casual the shirt. And you can find some nice patterns and add a touch of color to your outfit, keeping a sense of fashion at the same time.
2. Pants
You need to make sure that your pants are as sophisticated as the rest of the outfit. Business casual means being close to the business style, without wearing those straight-up suit pants. However, a common dilemma is whether jeans are part of the business casual style or not. The answer is no; jeans are part rather of the smart-casual style.
Business style is defined as a style without shorts and jeans, so you should not wear them when you want to dress business casual. Opt for pants that are tight and clean, but be careful to not choose too tight pants as you need to move freely. Chinos are a great choice as they are available in more than two colors. Avoid choosing colorful and full of patterns pants, as you move away from business casual. Choose neutral and clean colors, these are the best when you choose a colorful shirt.
3. Blazers
Blazers are an important part of a business casual wardrobe. They give men a sense of elegance, professionalism, and sophistication, the main characteristics of a business outfit. Your blazers should have neutral colors, as you can combine them easily with different clothing items. However, they should be tailored and tight. Avoid choosing blazers that are too loose, as you will move away from the business casual style.
When talking about blazers, there is a wide offer you can choose from. They are made of different materials; they are different styles and have different colors. Having one or two blazers in your wardrobe should be enough, as they are quite versatile. Choose a single-breasted blazer you can wear in every season. We suggest you choose a blazer made of light wool or a poly blend, made by a combination of polyester, wool, and viscose.
4. Shoes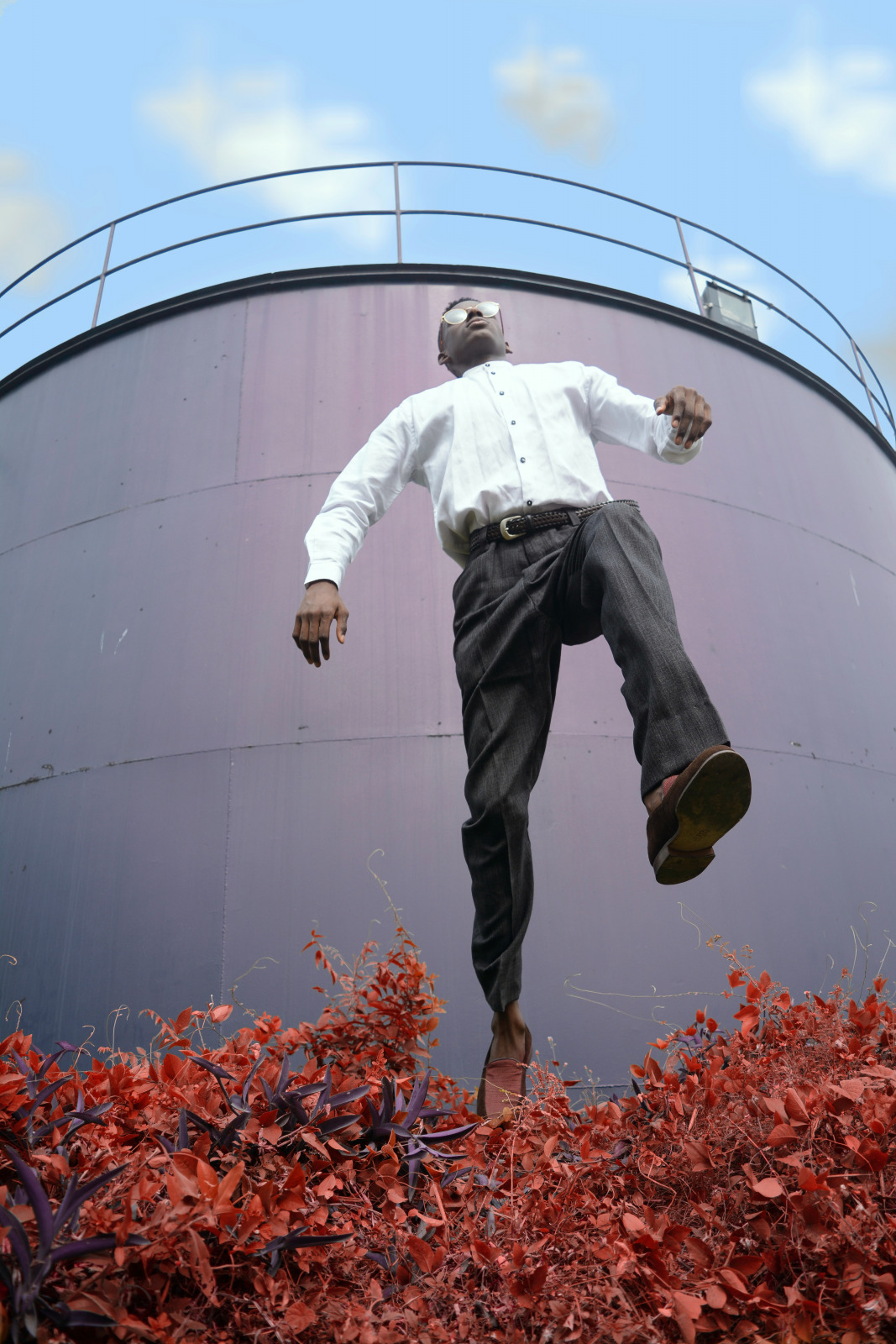 Shoes, just like blazers, are an important piece of a business casual men outfit. Keep in mind that you should aim for a balanced outfit, not too business-like, nor too casual like. Shoes are important because they give your outfit a touch of color and style.
Depending on how you combine the other clothing items, there is a range of acceptable shoe options. When talking about colors, go for neutral but interesting ones such as chocolate, pale tones of brown and dark tones of red. Avoid wearing running shoes or colorful sneakers, and opt for oxford, loafers, Chelsea boots, or chukka boots in neutral and warm colors. To add a touch of sophistication to your outfit with the help of shoes, you can wear a pair of brogues. Depending on the event and context, you can also opt for a pair of clean and leather sneakers.
5. Accessories
When talking about business casual dressing code for men, it is important to make some distinctions between this fashion style and business or casual. One of the most important differences is that when dressing business casual, you do not have to wear a tie. Ties are characteristic of business style, as they give your outfit the elegance it needs.
However, if your outfit needs an accessory, wearing a tie is accepted, if you opt for a more casual one. This means that you can choose solid and versatile colors such as navy, or opt for stylish options such as striped ties.
Make sure all your accessories are lined up and go well together. Choose versatile materials and colors for your wristwatch strip or business bag. When choosing your business casual accessories, it is important to go for eco-friendly options. There is a wide offer of professional bags made from reclaimed or ecological leather that can complete your outfit.
If you were wondering about how cufflinks look in a business casual outfit, we let you know that they are an important accessory that can enhance your outfit. There are a lot of designs and colors, so be careful to choose the ones that go well with your style. If you ever find yourself in doubt, just skip them, as they do not go well with colorful and patterned shirts.
Conclusion
Business casual code leaves many men confused. The history of the style dates back in 1980 and it has evolved and changed tremendously since then. However, business casual style means adding a touch of color to your outfits and keeping your sense of style at the same time.
Colors such as navy, tones of brown and red and patterns can be easily integrated into an outfit while emanating sophistication and professionalism at the same time