Some of us live under the guise that we are destined to walk the Earth with an eternal bedhead. Not everyone can come from the shower to the mirror and work magic with a comb. But you can only get away with wearing a hat, typically in an outdoor setting. Hiding under scarves or tying your locks up in knots can only take you so far. Eventually, you have to expose what's under there.Below are few Tips for Better Hair.
It is not impossible for everyone to celebrate national hair day with their heads held high. You can learn how to have a good hair day on most days. You have to allow for that dreaded bad hair day – we all have them. Even the seemingly perfect people. (Unfortunately, what they consider a bad day would be our ideal.) 
Experts offer plenty of tips that lead to healthy, vibrant hair. When your strands are in good shape, they are more willing and able to cooperate when you attempt to style. But you must follow professional tips and tricks to get your locks in the best possible condition so that this happens for you. Let us check out some helpful hints.
Tips for Leaving Bedhead in The Past
When you self-consciously walk around in a constant state of bedhead, the problem is you are missing something with your hair care regimen. Generally, healthy, well taken care of locks will cooperate to a certain degree, in many cases falling into place with little effort.
Getting it to this point means following specific guidelines that will take some time and effort on your part. You cannot neglect your locks and expect them to play your anticipated role, notably if they lack nutrients, are dry, brittle, broken, or otherwise damaged.
All hope is not lost, however. If you listen to hair care professionals, there are helpful tips on bringing poor hair back from the depths of destruction through adequate work. In doing so, you could turn things around so that you go from bedhead to one of the glamour goddesses. But it takes developing a regimented hair care routine complete with visiting the salon regularly. What the experts say:
** Take the Time for Routine Trims
Even if you intend to grow your hair, regular trimming every few weeks is essential for the overall health of your strands. It eliminates split ends that tend to travel up the shaft and puts the bounce back in the body.
Those who have intricate cuts with loads of layers or texture require continuous maintenance, as does short hair. It would help if you stayed faithful with trimming no longer than six weeks out to retain the look.
Those with longer styles or curly locks can withstand a trim as long as four months to maintain good condition and to keep the split ends down.
** Wash Your Hair
There is a great deal of contradiction in the frequency for which you should wash your strands. The fact concerning this is that it varies depending on your body chemistry. Everyone is different. If you have particularly oily locks, you will want to wash more often. For those whose hair leans towards dry, you can wash much less. Learn about oils that are good for the hair at https://www.verywellhealth.com/the-best-hair-oils-for-every-hair-type-4154056.
Some people want to wash every day regardless of their hair type. In this situation, it is wise to use exceptionally gentle products. If you merely take care of washing once each week, you will want a particularly nourishing, stimulating, and rigorous option. 
For those who wake up a little late and hair is greasy from too many days without a wash, use some dry shampoo, but make sure not to overdo it, or the outcome will be an unattractive powdery appearance. Just add the product and maneuver it through with your fingertips. It is one day that tying it in a bun is not a bad idea and can be cute if you leave a few pieces down around the face in tendrils.
** Be Careful When Using Accessories
Using accessories can be a fun way to dress up your look, but you need to be careful not to damage your hair with your choices or how you use these. Pulling it back too tight at the crown away from the forehead is not only a harsh look, but it can cause the hair to recede if you do this too often. 
When pulling it back into a ponytail or bun/knot, it should be loose. There should be no fear of developing a headache from having your style too severe. You want to avoid putting anything rubber or plastic in when it is wet. These can pull on the strands causing them to break.
Brushing wet hair is a no as well. The bristles are too harsh, leading to split ends or broken strands. You should always use a wide-tooth comb and do not pull-on tangles but gently use your fingers to work them out.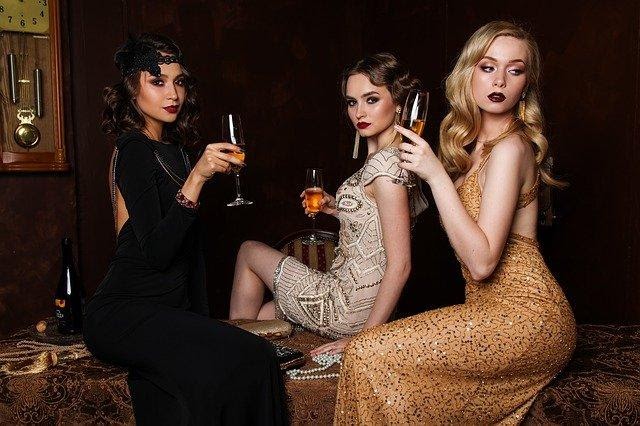 Final Thought
We all wake up at one point or another with a bedhead, even if you follow some of the steps that professionals pass out. It is not a pleasant experience – it is more of an uh-oh what am I going to do panic moment, but there is no need to get the hat. In most cases, you can come up with styles to make the most of the situation.
If you have an iron, you can make waves with the strand going in different directions to rid yourself of the bedhead and make it appear more of a beachy look. 
You can also work it into a low ponytail with just a few strands pulled out to make it more casual or slicked back for a more glamorous approach. Length is not a real issue with ponytails unless yours is super short, and then you can kind of make bedhead work for you. Messy short hair can look good with the right products and only takes minutes to accomplish. Now you are ready to celebrate national hair day – go  here to see how to do it right.
Strive to be the glamorous goddess you were meant to be. Put the bedhead – to bed.