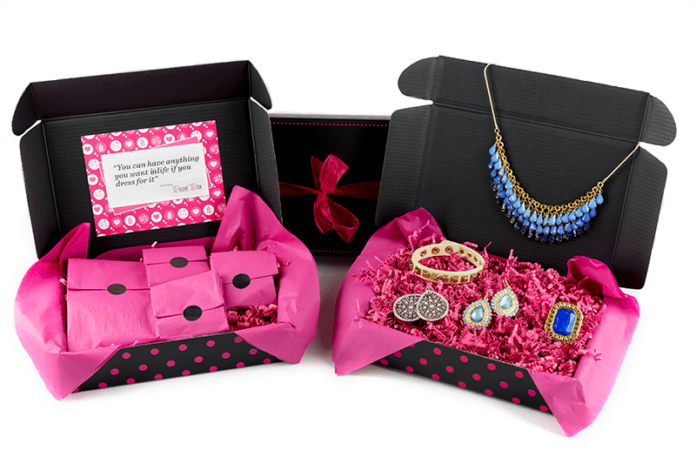 Jewelry is a part of everyone's life that can't be ignored even if you want to. Men and women worldwide have kept up with the latest trends in jewelry to make them look good and modern when they dress up. You wouldn't want to step out of your house without some bling, would you? In that case, you might have some statement pieces you adorn on your fingers or earrings that you wear to look glamorous. No matter how beautiful your outfit is, jewelry puts everything together and makes you look elegant and chic. 
Whether it's a wedding, birthday, or brunch at your home, you can always opt for simple jewelry pieces that will make you look beautiful. It is a great gift too. Jewelry is a great gift, too, for women especially. You can always shop for the most elegant pieces and give them as a sign of your love, and I can guarantee that whoever you give it to will wear it for as long as possible. 
Jewelry subscription boxes: 
Jewelry subscription boxes have made quit their place in the market these days. Although hearing about them for the first time might sound a little weird, they come with many perks you can't miss. 
Subscribing to a box like this means you will enjoy wearing many pieces of jewelry from your favorite brands. The excitement to explore these pieces will make you ecstatic. 

The jewelry you buy from the store is far more expensive than these subscription boxes. These days jewelry pieces are costly. These subscription boxes are created to help you stay on a budget and look glamorous. 

Different brands offer multiple monthly subscription services that will help you enjoy the process of wearing jewelry. 
Best jewelry subscription services in the market:  
Pura Vida Bracelet club

: From the name, you can guess that this is a bracelet club that helps its subscribers get intricate bracelets. These wrist accessories are created by talented jewelry artists who spend day and night curating the best pieces. They have a wide variety of colorful bracelets you can wear as a stack. Looking at all the latest trends and stacking is the new cool. 

Cate and Chloe

: This brand helps you personalize three items you choose when subscribing to the jewelry box. There are so many pieces that you can pick from that you might feel like you are in heaven. Apart from these subscription boxes, there are free subscription boxes for

makeup brushes

, tools, etc. 

Emma and Chloe:

The people at Emma and Chloe are dedicated to giving their subscribers the best jewelry boxes every month. Their jewelry is so beautiful and unique that you might not find these pieces anywhere in the United States. If you go to their website, you will see that talented french artists design this jewelry. 
Jewelry always makes you look elegant and sophisticated. It's time to step out into the market and look for the best subscription boxes to get the best pieces of jewelry every month.