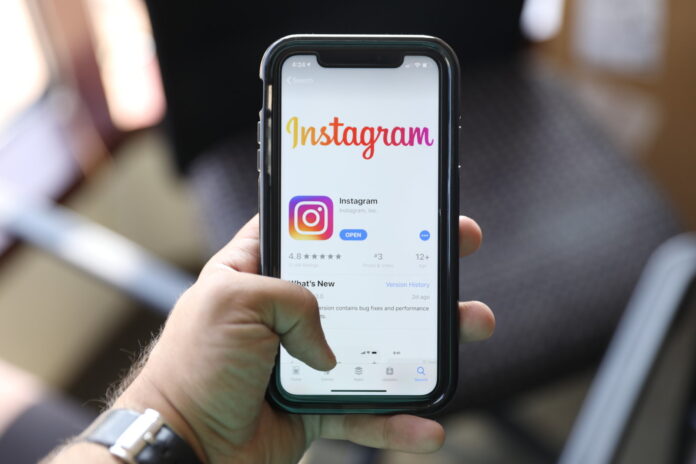 Instagram influencers have become a powerful digital marketing force – and for good reason. The most popular Instagram celebrities help brands to raise awareness and spread the word about their products or services among millions of actively engaged followers. Here is list of Top 19 Instagram Influencers – How Much Money Do They Earn?
The largest image-sharing platform attracts more than a billion users who are thrilled to see what movie stars, athletes, musicians, and all the other VIPs do every day. This is how some individuals, also known as macro-influencers, are able to generate millions of social followers.
But who are the most impactful Instagram influencers? How much do they earn? If you are interested to find it out, keep reading to see the list of the top 19 Instagram influencers!
Cristiano Ronaldo
One of the best football players in history is also one of the most popular Instagram celebrities. The Portuguese superstar has over 265 million fans on Instagram and you can find him using a hashtag @cristiano. Brands love working with Cristiano, but they have to pay nearly $1 million per post.
Ariana Grande
Ariana Grande (@arianagrande) is an American singer and songwriter, but you also know her as a successful Instagram influencer. If you are looking to raise brand awareness, Ariana is the right person for the job as she has more than 223 million followers. According to reports, she makes a staggering $996 thousand per post.
Nicki Minaj
You are probably not familiar with Onika Tanya Maraj-Petty, but you may as well know her as Nicki Minaj (@nickiminaj). Besides being a pop singer, Nicki is also an Instagram celebrity with 130 million followers. If you want her to represent your business, make sure to accumulate approximately $650 thousand per post.
Beyonce Knowles
Beyonce Knowles is one of the most popular pop musicians in the world and her Instagram account (@beyonce) is there to prove it. More than 166 million users follow Beyonce on this social network, which is why she charges brands almost $800 thousand per post.
Kim Kardashian West
Kim Kardashian West (@kimkardashian) is a celebrity that inspires millions of teenagers from all over the world. Kim accumulated nearly 207 million Instagram followers who closely monitor every step she takes. This is exactly why Kim's posts come with a hefty price tag of $910 thousand.
Selena Gomez
Selena Gomez took little time to convert from the star of children's TV shows to the full-time VIP on Instagram. Over 212 million people count as Selena's Instagram followers, thus making her one of the most influential niche figures. If you ask Selena, she will tell you that the price of one Instagram post is $886 thousand.
Taylor Swift
Another pop musician on our list is Taylor Swift. Taylor (@taylorswift) is a very active Instagram community member as she regularly shares content with almost 148 million fans. The price you need to pay for only one brand-related post is not to be ignored: $748 thousand.
Dwayne Johnson
Most people would not remember the name Dwayne Johnson, but they definitely know who The Rock is. Widely recognized as Hollywood's strongest actor, Dwayne (@therock) attracts over 15% of the entire Instagram population with 186 million followers. This is what makes his content so influential and expensive, reaching up to $880 thousand per post.
Justin Bieber
Although female musicians dominate the list of the highest-earning Instagram influencers, there are also a few of their male colleagues to be found here. Justin Bieber (@justinbieber) is certainly on the list because he has more than 164 million Instagram followers. At the same time, a sponsored post on his account will cost you about $720 thousand.
Halfway down the list, you can see that there are no representatives from the write my research paper writing professionals among Instagram celebrities. But some of their professional reviews helped us to complete the list with the remaining 10 entries. Sometimes it might seem that the celebrities have the simple and easy going life about the fans and fortune they own, but just think about how much efforts they have to do, to look how they look, to do what they do and to save and multiply what they have now. Also have to remember that they have to practice their skills, like professional artists or sport  players and simultaneously to pay attention to their fans and material wealth. Sometimes they even find time in their difficult schedule to visit the children's communities or animal sheltersto give their help there.So don't judge to rough celebrities they do a lot of things to be respected for. Here they are:
Kylie Jenner
We start the second session strong by introducing Kylie Jenner (@kyliejenner), a famous Instagram influencer with 217 million fans. What makes her stand out from many other celebrities on our list is the fact that Kylie is no singer, actress, or athlete. She is simply a popular media figure who earns up to $1.2 million per post.
Cara Delevingne
Cara Delevingne (@caradelevingne) is a model with nearly 44 million Instagram followers. Being such a prominent fashion figure, Cara is charging around $250 thousand per post.
Danielle Bernstein
After a series of extremely popular Instagram personalities, we want to show you a few influencers with not that many fans. The first name is Danielle Bernstein (@weworewhat), a fashion blogger who reaches over 2.5 million people and charges up to $15 thousand per post.
Liz Eswein
Liz Eswein is a professional photographer who hides behind the Instagram hashtag @newyorkcity. With 1.6 million fans, Liz is free to demand approximately $15 thousand per post.
Aimee Song
Aimee Song (@songofstyle) is a fashion blogger who owns a website called Song of Style. Aimee attracts a lot of attention on Instagram – 5.6 million followers, to be exact – which is why she takes $50 thousand per deal.
Nash Grier 
Nash Grier is a Vine superstar who also owns a popular Instagram account. Around 11 million users follow Nash (@nashgrier) on this platform, thus giving him the authority to demand up to $100 thousand per announcement.
Mallory Cornelison
Mallory Cornelison (@mallory_cornelison) is what we call a micro-influencer with over 29 thousand Instagram fans. As a beauty blogger, Mallory can earn a few thousand dollars per sponsored post.
Valeria Hinojosa
Valeria Hinojosa (@waterthruskin) is a former banker who now works as a digital motivator and Instagram influencer. She has $135 thousand fans and earns up to $200 thousand a year through sponsored posts.
An Nguyen
An Nguyen (@phithegoldenskin) is a young housewife who decided to add a little spice to her everyday life. This is why she launched an Instagram account that accumulated over 27 thousand followers to date. She earns about $1 thousand per post.
Alexa Johnson
Alexa Johnson (@glowopedia) is a beauty influencer with around 95 thousand of instagram followers. She earns a few hundred dollars per sponsored post on Instagram.
The Bottom Line
Social influencing has become a profitable business for celebrities with millions of Instagram fans. In this post, we showed you:
The top 19 Instagram influencers
How much they earn per post
Do you follow any of these Instagram celebrities? What do you think about their Instagram earnings? Share your thoughts in the comments – we would love to see what you think about this digital marketing phenomenon!